Texture making technologies
Texture making technologies
One large appeal of synthetic leather upholstery and covers is the high styling performance. By continuing to provide cover materials with new designs that did not exist before, Kyowa Leather Cloth has maintained its top position among cover material manufacturers. This was made possible by our original grain design development system and our original grain designs developed through knowledge gained from past experience.
The key to styling appearance of synthetic leather is the development of the embossing roll. Utilizing an original grain design development system, we are capable of extremely fine grain expressions with a high degree of freedom.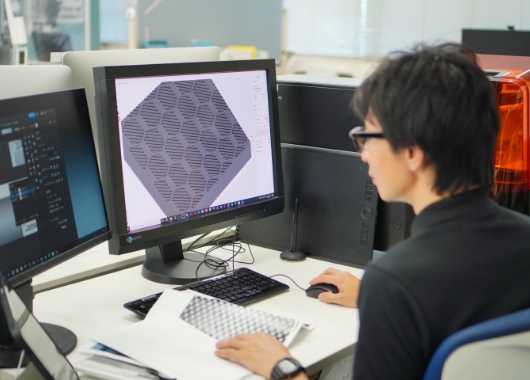 POINT01
Creation of pattern data using CG
The use of ultra-high resolution image processing system for grain pattern creation produces the grain in the form of the following basic data.
- Base pattern
- Texture pattern combination
- Pattern depth and texture depth settings
The data can be edited to create final grain data that meets customer needs.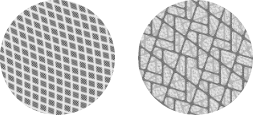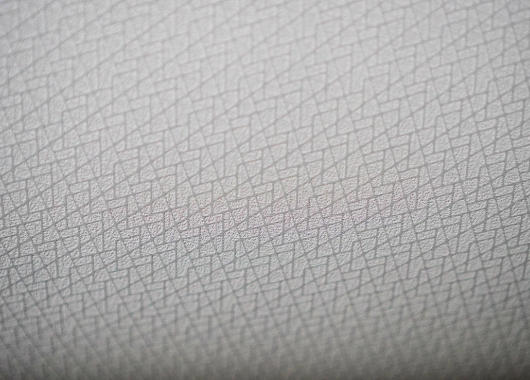 POINT02
Creation of extremely fine embossing rolls by laser engraving
The created high-resolution grain data is formed directly on the embossing roll by laser etching.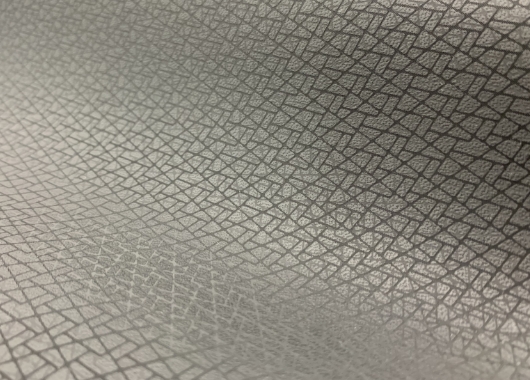 POINT03
High-precision transfer to the product
The grain is transferred from embossing rolls with high-precision styling to the products with near 100% processing technology.
For PVC products, the grain is transferred directly from the embossing roll to the product. With PU products, the grain is first transferred to a release paper which was produced in-house, and is then transferred to the product.
PU,PVC,The styling technologies of Kyowa Leather Cloth makes us the only manufacturer in the world capable of producing a consistent styling design on the large quantities of PU, PVC, TPO, and other products used in vehicle interiors.

The styling that we develop using our grain design development system is used in a wide range of vehicle models in Japan and overseas. Our ability to create original styling with a high level of precision has been highly rated by the customers.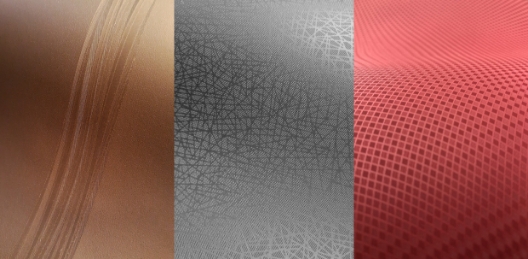 Example of styling expression: Digital style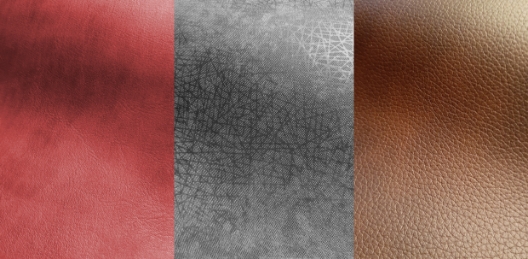 Example of styling expression: Natural style
Kyowa Leather Cloth Technologies