Fashion and lifestyle business
We elevate the value of synthetic leather by applying quality standard of products for vehicle interior to fashion goods using our refined technologies.
We deploy high-quality synthetic leathers, that clears the tough standards of the automotive industry, to fashion industry as well.
They combine luxury with high durability, and are environmentally friendly materials that use no chemicals classified either environmentally hazardous substances or environmental hormones. For these reasons, we call these products "ethical leather" to elevate the value of conventional synthetic leather materials.
Ethical leather brand
"Sobagni"
We launched the "Sobagni" ethical leather brand with the opening of an E-commerce website in June 2021.
Through the Sobagni brand, Kyowa Leather Cloth is engaged in the following programs as new challenges.
The new challenges of Kyowa Leather Cloth
MISSION01
Delivering high-quality products directly to the users.
Our first entry into BtoC business
Kyowa Leather Cloth previously operated only a BtoB business, however with Sobagni we are challenging ourselves in the BtoC (sales to individual consumers) business.
Through this process we aim to develop products that incorporate market needs, and to be a company that is chosen by even more customers than ever before.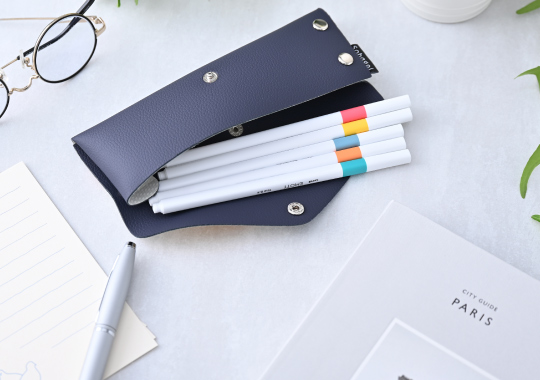 MISSION02
Becoming a sustainable company.
Challenging ourselves in the area of upcycling
We are also working on upcycling, which uses the edge materials that are an unavoidable byproduct of the manufacturing process but have no quality problems at all, and transforms them to create new materials.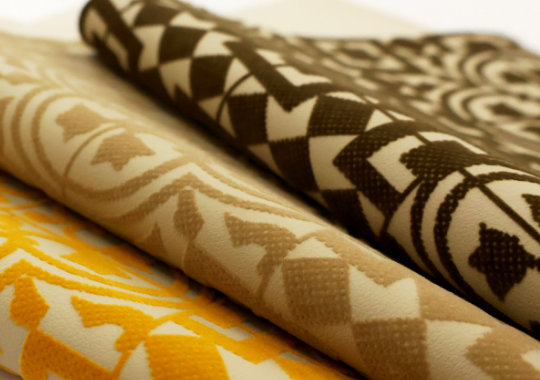 MISSION03
Creating the future together.
An industry-academic project
We began an industry-academic project with Sugino Fashion College in 2019.
Employees of Kyowa Leather Cloth personally deliver lectures to students, helping improve their understanding of synthetic leather and give shape to their own ideas. This project aims to create the future together.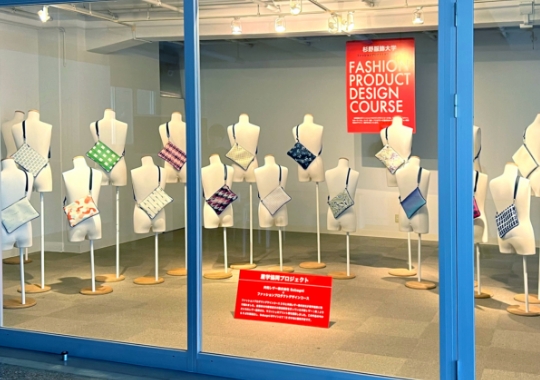 MISSION04
Collaboration projects
in search of new possibilities.
We are developing a range of products through collaborations with the luxury goods brand muta and the illustrator Makoto Ikutake. We are continuing to challenge ourselves in search of new possibilities.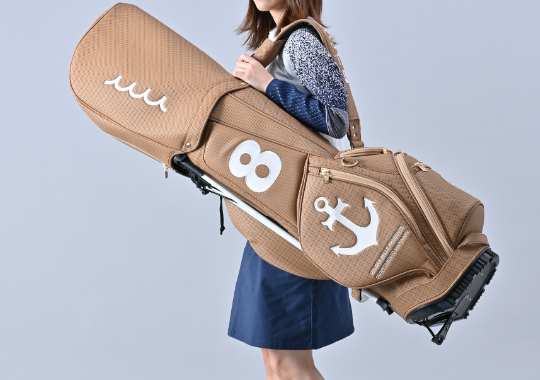 MISSION05
Creating new value focused on the future.
A role as a marketer
We are engaged in marketing activities by taking the lead in bringing to market products such as vegan leather, and ethical leather with the added value of new functions.
We search for what users want and aim to develop new materials with even greater excellence.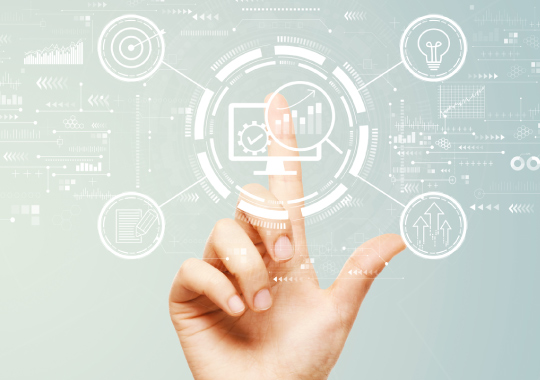 The Business of Kyowa Leather Cloth