The Business of Kyowa Leather Cloth
About Kyowa Leather Cloth
Kyowa Leather Cloth's business covers a wide range of areas, with materials for automotive, residential and housing, fashion, and lifestyle use.
Our products bring people a richer lifestyle and are used in a variety of situations, from automotive interior materials to residential building materials, furniture, and even shoes and handbags.
Business domains
Rendering comfortable, safe, and affluent life
Kyowa Leather Cloth products are synthetic upholstery and covers for automotive, residential and housing, fashion, and lifestyle use.
Because these covers are materials that do not have a fixed shape, they are used in a wide range of fields and are parts of everyone's lives in the form of many varied products.
Quality
Delivering high grade quality to the world
Our technological expertise at Kyowa Leather Cloth has allowed us to capture the top class of global market share for synthetic leather cover materials used in automotive interiors. Having this expertise mobilized, we are accelerating our international expansion. We match our resin processing technology (which is at the top level in the world) with the needs of each region across the globe, contributing to the satisfaction of our customers with new technologies and product variations.
Kyowa Leather Cloth has also acquired ISO9001 and ISO14001 certifications for product quality and environmental management system as the standards shared over the world. We have established the QA (Quality Assurance) center in the light of improving product quality assurance capability, and development of new products. We strive to provide high-quality, top class products through product evaluations and analysis, including the quantitative evaluations of look and feel.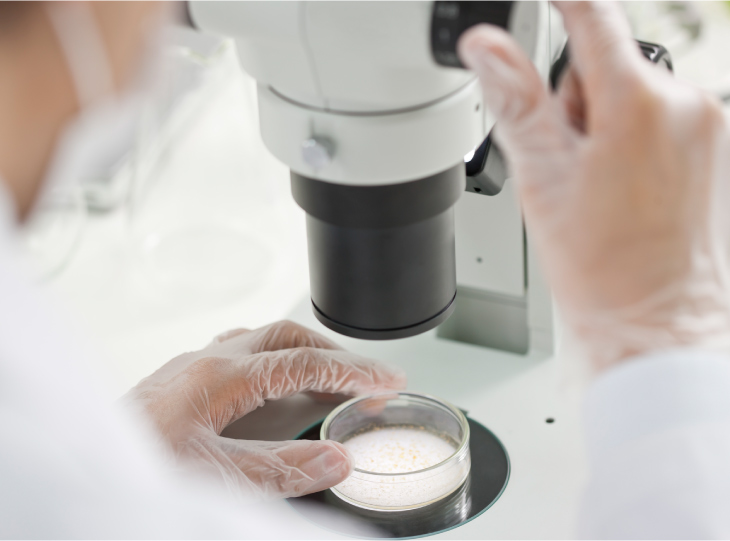 The Business of Kyowa Leather Cloth